Today is Wednesday here in this part of the world. Since everyone knows that I'm love BB Creams because of what it can give to my skin here is another BB cream that I puchase last Sunday.
To be honest I'm kinda scared to use this because I havent bought it on a reputable store and I cannot understand what's written on the box! I'm too scared that it might give me break outs! My mom warned me not to buy this and if it leads me to dermatologic problems she would not bring me to the doctor huhuhuhu (>.<)
For me being stubborn I still gave it a try... I wish for the best and hope that it wouldn't give me problems.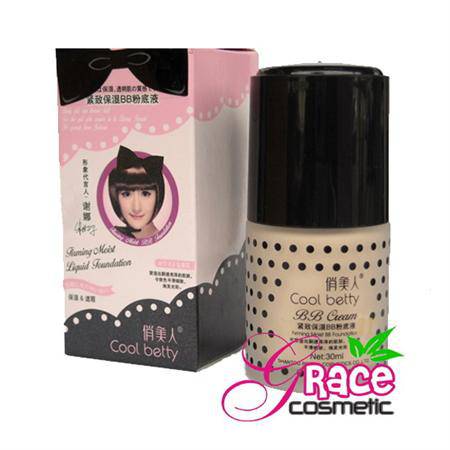 credits to the owner. I also found at that an online shop also sells this product however it an indonesian online shop so I couldn't understand what's written on the page T_T how i wish i could!
I love it's simple packaging and the fact that it's on a bottle with a pump thing on it which i dont need to squeeze it anymore.
this is my skin with a little of the product I could say that unlike other bb creams it's not that white and really matches my ski complexion.
this is my other hand without the BB cream.
It matches my skin complexion.
It has this pump thing which allows me not to squeeze it anymore.
It is very light wieght and very easy to spread :)
It last almost the whole day!

I don't know much about this cosmetic line.
I cannot understand what's written on the box.:(
How about you? do you know any about this BB cream or even about this make up line? c'mon share it :>
☆